Financial Services & Accounting Firms
No one needs to tell you that the security of client data is a top priority for the finance industry. At Jersey IT Group our cybersecurity specialists will implement solutions that will keep both your confidential information and your clients' data safe from prying eyes while still maintaining ease of access. 
We also have extensive experience in implementing IT solutions for financial and accounting firms that will increase your capabilities and improve the way you deliver services.
With Jersey IT Group's team of veteran technology professionals managing your business's IT, your team can work without worrying about data breaches, and demonstrate to your clients your commitment to their data's safety.
Jersey IT Group's services and solutions give your organization:
Solutions that will make your IT work for you
We provide a full range of business technology services focused on industry leading standards: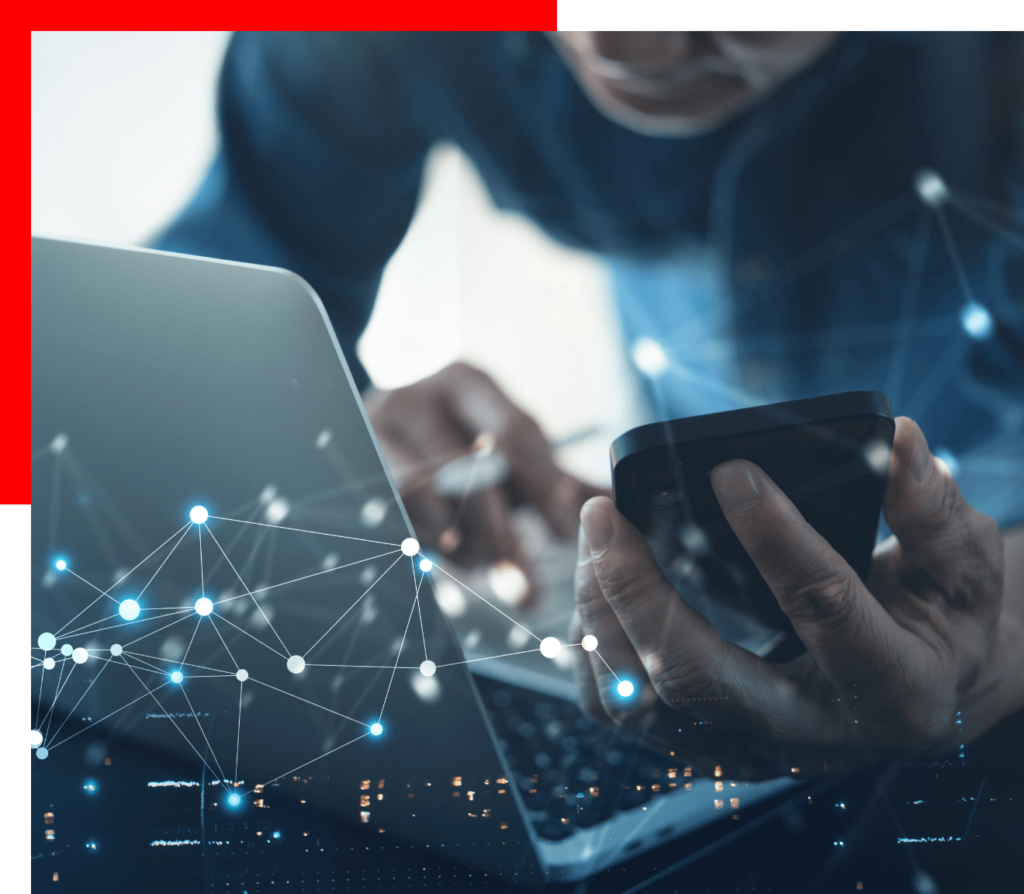 We've helped accounting firms achieve success with cutting-edge technology
"The information stored in our computer system is extremely valuable and needs to be accessible on a timely basis to run our business. Extensive downtime, even for one day, is a severe problem. If we ever lost our data, it would be disastrous to our firm and severely inhibit us from doing day-to-day business. Because
...
we are dealing with confidential information that is of the utmost importance, we needed to have the data at a secure site. Jersey IT Group's Business Continuity Service provides us with the comfort of knowing that our critical information is accessible onsite and safely stored offsite so that in the event of a disaster, our information is not lost. It also automates the backup process without having to manually handle it."
Read More
"Using Jersey IT Group for our company's computer network has been a smart business decision for us. We have minimized employee downtime by Jersey IT Group's quick response to our computer needs and their ability to get the job done the first time. We have been in business for 11+ years and were not happy with our previous IT support company.
...
Working with Jersey IT Group has been a pleasure. Their high level of trustworthiness, allows me to run my business with complete confidence that sensitive information stored on our computers, remains confidential."
Read More
"As a business owner, I need to focus on business operations. Consistently, Jersey IT Group has been responsive to our firm's ongoing computer system needs. They deliver quality work and get the job done. They are genuine, honest individuals and stand out among other computer support companies. Honesty, responsiveness and consistency – traits I value in Jersey IT Group."
"While some computer companies will try to upsell products or services, Jersey IT Group focuses on recommendations for what is necessary to run our computer system efficiently. Jersey IT Group makes sound suggestions to suit our business needs. They come in to do a job and they do it – well! I have complete faith in them.
...


We were in a crisis - our company's financial computer system crashed! Jersey IT Group was there immediately and went far beyond our expectations to recover our system. It was amazing. We were desperate and giving up, but not Jersey IT Group. They got our system back up and running. They know computer systems and appreciate how critical our system is to our operating our business. This has been proven to us over and over again. We wouldn't use anyone else."
Read More
Your Accounting IT Questions Answered
Jersey IT Group specializes in IT solutions tailored to the financial and accounting sectors. We offer services including network management, cloud computing, cybersecurity, data backup and recovery, IT consulting, and 24/7 support, all designed to meet the specific needs of your industry.
We understand the critical importance of data security in your industry. We employ state-of-the-art cybersecurity measures including encryption, intrusion detection systems, firewalls, and anti-malware tools. Additionally, we perform regular security audits to identify and rectify any vulnerabilities.
Absolutely. We understand the compliance requirements in the financial services and accounting industries. We'll help ensure your IT infrastructure and practices comply with regulations such as SOX, GLBA, and PCI-DSS.
We provide robust data backup and disaster recovery solutions. This includes regular data backups, offsite storage, and quick data restoration capabilities. Our aim is to ensure business continuity, even in the event of data loss or a catastrophic event.
Our managed IT services can optimize your IT infrastructure for efficiency and performance. We handle routine maintenance, system updates, and proactive monitoring, freeing your staff to focus on strategic, revenue-generating tasks.
Yes, we offer support for a range of financial services and accounting software. Our team has expertise in a variety of platforms and can assist with troubleshooting, updates, and optimizations.